Hey folks, I got a new toy…a mini me, if you will. Well, I like to think of it like that anyway. It's a Dell Mini. Cutest little thing you ever saw. I love it! I'm not ready to jump into a motorcycle sidecar or anything like that but it really is small enough to take anywhere. Cemetery Hopping should be a breeze…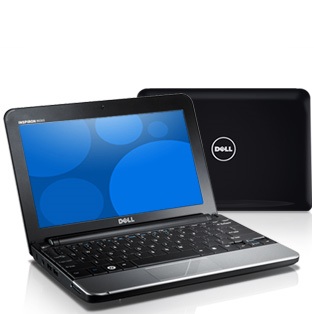 Mine is obsidian black. I'm thinking that means coal black but think more along the lines of shiny new car black. I could have picked one of several quirky new colors but that would have tacked $40 onto the price so I figured obsidian black was definitely the new me!
This thing is fast, roomy, and loaded with lots of neato beato (work with me here) features. I've got a built in webcam that I'm kind of scared of…yeah I know but what can I say…a digital TV tuner that is awesome, and even Lojack! Seriously! Can you tell yet how much I'm loving this thing? I take it with me just about everywhere I go. Who knows? Maybe that means more posts from The Bone!